Our research has consisted of the comparison of three resuscitation manikins, trying to assess possible innovations that facilitate training by instructors, as well as student learning.
We have focused our research on the formative aspects related to new technologies, for these, we compared three resuscitation manikins, which had in common an external device that would allow immediate feedback on different CPR parameters. Apart from providing feedback to the technician, allows instructors to assess the results objectively.
Finally, after a research process, the best valued by both, users and instructors, was the LAERDAL Resusci ANNE QCPR AW, a benchmark in resuscitation training.
https://laerdal.com/es/products/simulation-training/resuscitation-training/resusci-anne-qcpr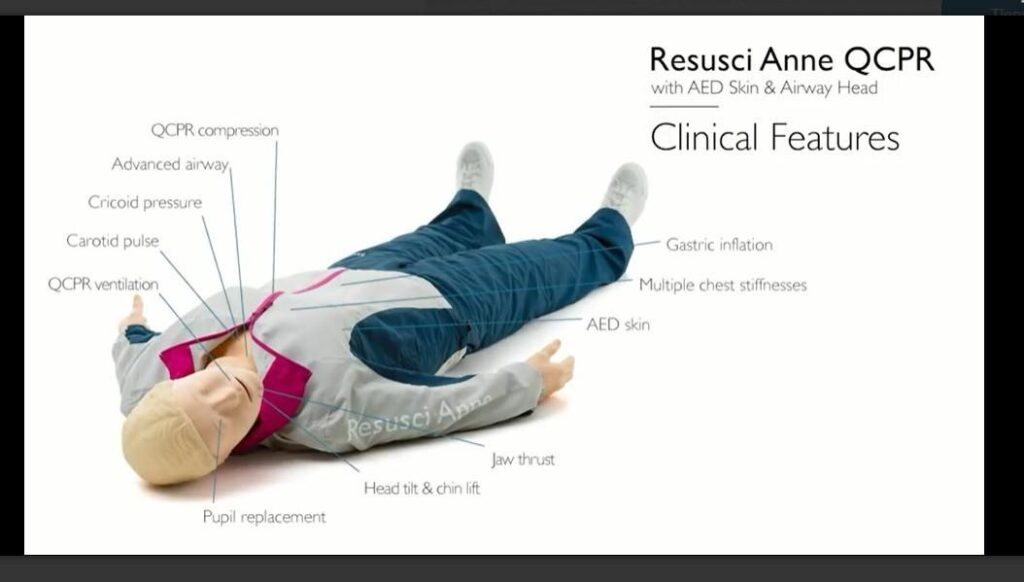 This particular model, is a high-performance CPR training for professional first responders, and it has multiple training options such as SAWD (supraglotic airway device) management, pulse check, guided resuscitation, different chest resistances and pupil replacement.
The real time feedback of CPR parameters such volume of ventilation, number of compressions, depth of compressions / adequate recoil, hands position, resuscitation rhythm and total duration of the resuscitation process allows improvement in each training.
The external device can register the resuscitation parameters that provide us objective information about the students performance to improves its evaluation.
The following images are screenshots of the device's mobile application:
After the resuscitation is complete, it provides an overall score as well as advice on how toimprove.